Hello, we're Protean.
We work hard and have fun doing it. That means themed parties, craft beer tastings, employee days, and family events are never too far away.
Our mission,
everyday.
At Protean, we think life, and work, should play out a little like a Jimmy Buffett song. We give our employees the latitude they need to make the best decisions for their whole life, not just their work-life. We want them to find their balance, their Zen, the sweet spot, where they can live their best life. We think it starts and ends with attitude. Our attitude says we respect the people around us - our co-workers, clients, collaborators, and community - we value the diversity within us and amongst us. We embrace quality designs for enhancing our every day and our someday. And we want to help others find their own little slice of paradise.
Give latitude.
We give you the space to be yourself, to think differently, to challenge norms, to make decisions, to offer different perspectives. Why? We believe empowerment makes you a happier person, and happy people make a great, productive company to better our communities.
Cultivate attitude.
We respect each other and value our differences, believing that diversity makes us better. We work hard. We stay positive. We're passionate about quality design.
Find your true north.
We care about you and your journey. We're excited to support you on it, to help you find paradise at home and at work. Are you ready to impact your community?
1997
On October 17, 1997, Stephen Y. Chun, PE launched SYC Civil Engineering, Inc., a one-man traffic and land development engineering firm, from his garage.
1998
A year later he hired two employees and opened an office in Downtown Orlando off Robinson and Bumby.
2001
On January 18, 2001, Scott Horlander, PE joined the firm and added roadway and drainage design to the firm's service portfolio.

On September 12, 2001, we were awarded our first FDOT project: FDOT District 2, SR 10 from Tyler to Main Street, Downtown Jacksonville, FL. It included milling and resurfacing, ADA upgrades, and utility coordination.

2002
Awarded first FDOT District 5 and FDOT District 3 projects from Orlando office location.

Relocated to a larger office at 100 E Pine St, Suite 306. By the end of 2002, the firm had grown to 17 employees.
2004
Kimberly C. Horlander, PE joined as a managing partner, became firm President, and added miscellaneous structures to the firm's core services.

Rebranded to Protean Design Group, Inc.

David R. Reed, PE joined the firm, bringing his relationships with FDOT District 7, FDOT District 1, and Florida's Turnpike Enterprise.

Awarded our first FDOT District 4 project and our first FDOT District 5 District-wide Design contract.

2005
Awarded first contract with Florida's Turnpike Enterprise, a DW Miscellaneous Design contract.

Awarded our first interchange design contract: FTE, SR 570 (Polk Parkway)/Pace Road from US 92 to I-4, Polk County, FL.

Gained FDOT DBE Status

2007
Established a traffic engineering group.
2008
Growth in company led to expansion to the 6th floor at 100 East Pine Street.

Awarded first FDOT District 1 project: DW Minor Design!
2009
Voted as Central Florida Engineers Week Outstanding Small Organization of the Year.
2011
Awarded first FDOT District 7 Project.

Expanded to Tampa to support clients along Florida's west coast.
2013
Opened Pensacola office to better serve Florida's Panhandle.
2014
Opened Tallahassee office to service North Florida clients.

Expanded into ITS.

Voted as Orlando Sentinel's Top 100 Companies for Working Families.

2015
Won first standalone traffic project as a prime consultant.
2018
Opened Punta Gorda office to support service along the west coast of Florida.
Our leadership brings an expansive amount of diverse engineering experience to large-scale projects across Florida.
In addition to senior management, we have a versatile staff of engineers and technicians who have expertise in a wide variety of transportation, traffic, and study functions.
Kimberly Horlander
PE
President
Kimberly Horlander
PE
President
Kim serves as Protean's President and reviews all projects before they're submitted to the client, ensuring our quality standards have been followed.

Kim specializes in structural design including curved, continuous steel girder, prestressed AASHTO beam, and cast-in-place (CIP) flat slab bridges, as well as miscellaneous structures. She's versed in drainage and permitting, roadway design, signals, and signing and pavement markings and has worked on numerous major and minor design projects.
Fun Fact: Kim has a small, domestic zoo at home consisting of two dogs, four cats, two bunnies, and some fish. She read about 60 books last year. Most of them fiction. Most of them digital. She has watched the Academy Awards every year since 8th grade and tries to watch all the best picture nominees—though she doesn't always succeed!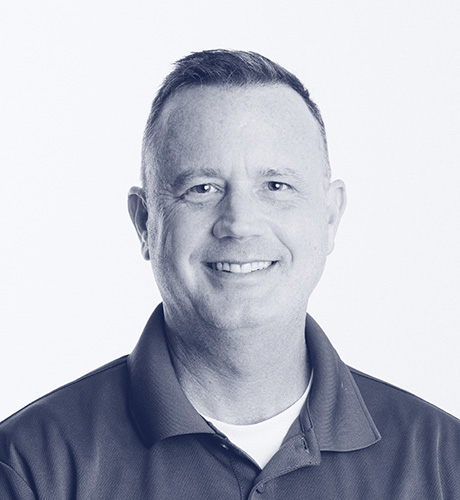 Scott Horlander
PE
Vice President/Chief Business Officer
Scott Horlander
PE
Vice President/Chief Business Officer
Having served as project manager or project director for more than 100 projects throughout his career, Scott has developed expertise in a broad range of transportation design components. His diverse background includes roadway design, drainage and permitting, lighting, signalization, and traffic operations engineering. He has worked on numerous major, minor, and limited access projects throughout his career, consisting of widening, reconstruction, milling and resurfacing, interchange design, signalization, signing and pavement markings, sidewalk and ADA improvements, and drainage improvements. Scott has managed numerous mobility and complete streets projects, that bring multiple agencies together (city, county, FDOT, metropolitan planning organizations, and other funding sources) to address all means of transportation applicable to the given network.
Fun Fact: If Scott were to start his college education over again, he would seriously consider becoming a particle physicist.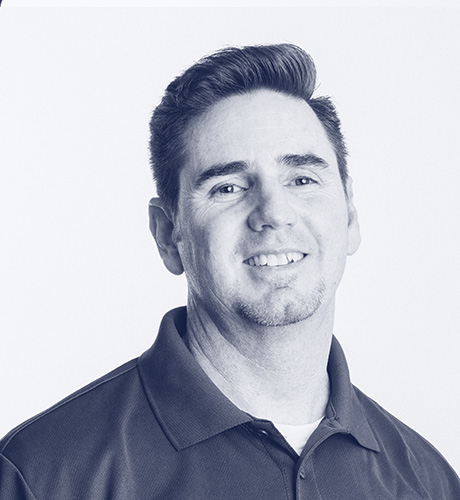 David Reed
PE
Vice President/Chief Operations Officer
David Reed
PE
Vice President/Chief Operations Officer
David oversees all roadway-led projects. He has extensive highway design experience ranging from complex interchanges to pedestrian and ADA improvements. He has led major, minor, and limited access efforts encompassing new interchanges, capacity improvements, resurfacing and innovative pavement failure techniques, design-build request for proposals (RFPs), award-winning roundabouts, temporary traffic control plans (TTCP), and various safety improvements.
Fun Fact: David started working on cars at the age of five, handing wrenches to his father as he worked on his Triumph TR-3A, and he's been "turning wrenches" ever since. His most recent project was the restoration of a 1968 Corvette that David trailered home from Tampa in pieces.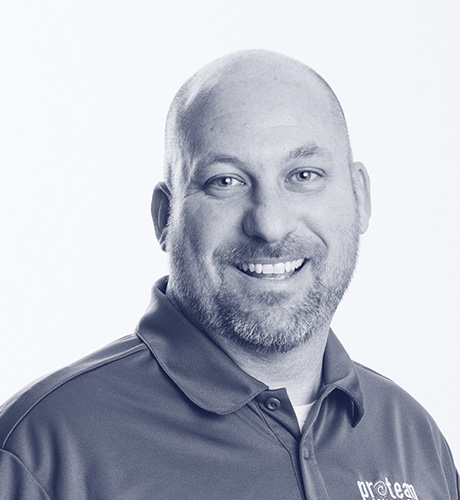 Ryan Patterson
PE
Director of Highways, North Florida
Ryan Patterson
PE
Director of Highways, North Florida
Ryan has extensive engineering experience in all components of roadway design, including major reconstruction; widening; and resurfacing, restoration, and rehabilitation (3R) projects. In addition, he served as the project manager supervisor for Florida Department of Transportation (FDOT) District 3, where he supervised and trained project managers, reviewed technical proposals, and negotiated staff hour estimates for consultant projects.
Fun Fact: Ryan loves to travel. His coolest destination was Australia, where he went scuba diving on the Great Barrier Reef. He was never able to locate the dentist that took Nemo though! With six kids, travel often consists of visits to Disney World, theme parks, or any number of his kids' sporting events. Ryan has convinced his four year old that sasquatches are real, and he looks for them every day.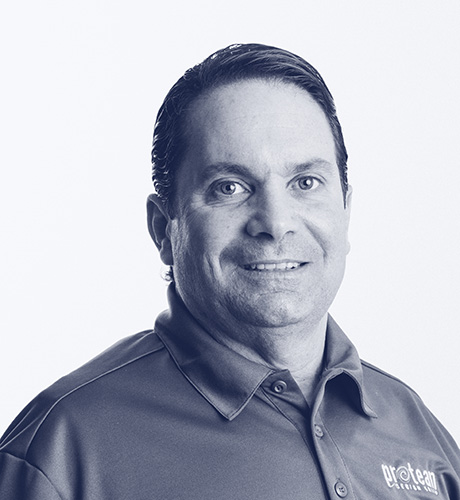 Jon Miller
PE
Director of Highways, Central and South Florida
Jon Miller
PE
Director of Highways, Central and South Florida
Jon oversees our client relationships and contracts throughout Central and South Florida. He's experienced in project management and engineering design for a variety of transportation improvement projects, including conventional design and major design-build projects. Jon has successfully served as project manager and/or engineer-of-record (EOR) for the widening of limited access facilities, major interchanges, new alignments, and capacity projects.
Fun Fact: Jon keeps his mind clear through practicing yoga. He also appreciates good wine (which adds to his clarity from time to time).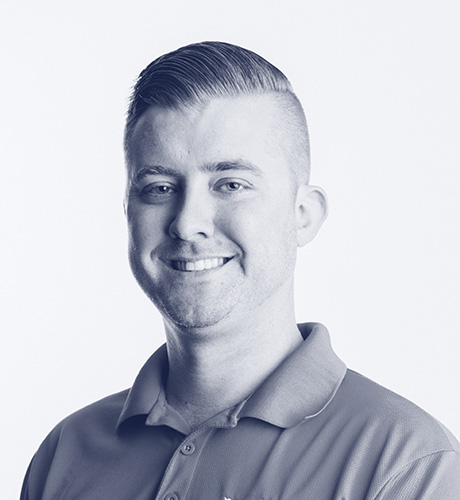 Alex Hinkle
PE
Director of Traffic Systems
Alex Hinkle
PE
Director of Traffic Systems
Alex oversees all traffic engineering and operation functions. He has provided lighting, signing, pavement markings, signal, and intelligent transportation systems (ITS), as well as roadway and temporary traffic control plans (TTCP). Alex offers clients strong leadership qualities, as seen through his successful management of multiple assignments under our districtwide, design-build, and push button contracts. He has led complex traffic operations projects including safety and intersection improvements, signal reconstructions, systemwide dynamic messaging sign (DMS) upgrades, concept and master signing plans, lighting design, and standard and complex signalization design, which included development of the State's first modified partial restricted-crossing U-turn intersection. He has developed knowledge of client-specific requirements and preferences and has relationships with key personnel to streamline the decision-making process.
Fun Fact: In his free time, Alex enjoys spending time in the water. His passions include scuba diving and wakeboarding.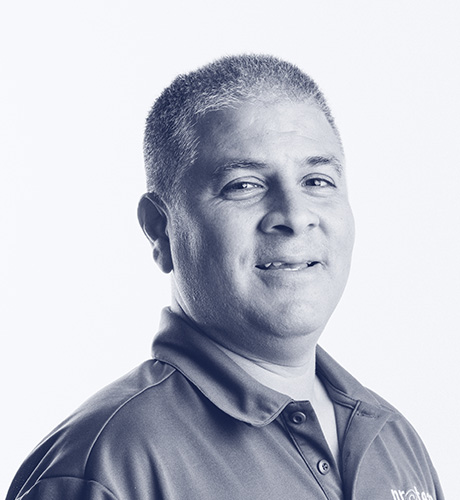 Julio Alegre
PE, PTOE
Traffic Systems Group Leader
Julio Alegre
PE, PTOE
Traffic Systems Group Leader
Julio is versed in traffic operations/safety studies and traffic engineering design. He has managed several traffic operations and safety contracts for different entities, including the Florida Department of Transportation (FDOT) and municipalities. Additionally, he has provided in-house support. Julio's traffic operations experience includes conducting intersection qualitative assessments, signal warrant analyses, flashing yellow analyses, speed studies, one-way street circulation evaluation, intersection/segment safety studies, and pedestrian crossing assessments. He has also worked on numerous overhead signing projects where reflectivity and lighting were key issues.
Fun Fact: Julio is originally from Peru. He's a soccer fanatic and a big fan of Orlando City Soccer Club. He has a D Soccer Coaching License and coaches a 2001 Girls team for Lake County. He loves making a difference in the lives of young athletes and is always proud to be called "coach" when he sees his players years later.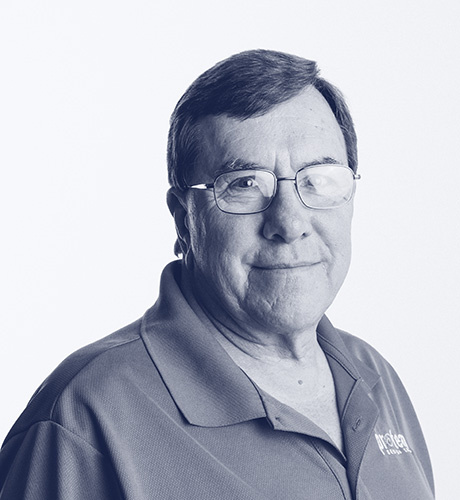 John Novak
PE
Highway Group Leader
John Novak
PE
Highway Group Leader
John leads our Tampa operations and has depth of experience in roadway and structures design, project development and environment (PD&E) studies, construction engineering, value engineering studies, and bridge inspection and ratings. This diverse background affords him the knowledge to perform constructability and biddability reviews on all projects Protean produces.
Fun Fact: John loves to fish for redfish and snook in Tampa Bay. In 2011, a shark turned things around a bit and nibbled John on the leg, resulting in him in the hospital for a week; John not the shark.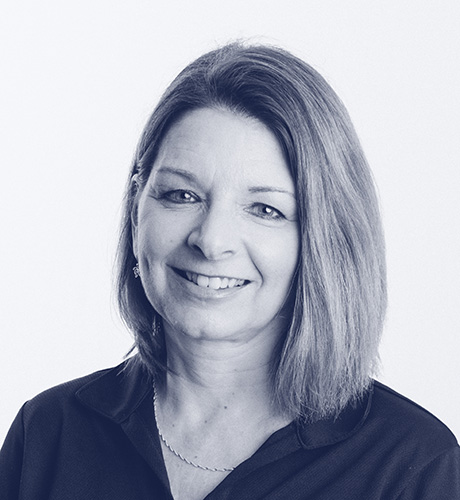 Karen Van den Avont
PE
Highway Group Leader
Karen Van den Avont
PE
Highway Group Leader
Karen is versed in roadway design, drainage design, and permitting; providing her unique insight into any transportation project. She has worked on numerous major, minor, and interstate design projects including drainage, permitting, roadway widenings, reconstructions, milling and resurfacings, signing and pavement markings, shoulder construction, signalization, sidewalk and ADA improvements, and guardrail improvements throughout Florida.
Fun Fact: In her free time, Karen plays on two bowling leagues and participates in bowling tournaments throughout Florida.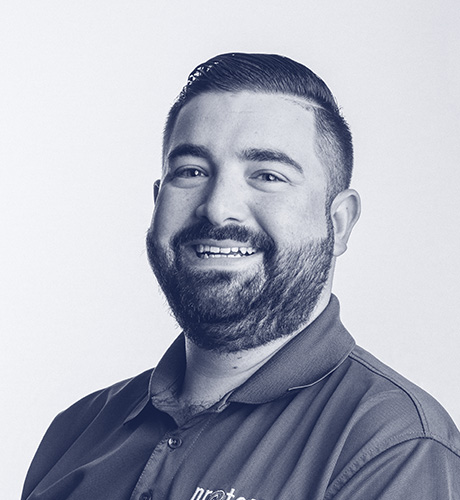 Drew Rossi
PE
Highway Group Leader
Drew Rossi
PE
Highway Group Leader
Drew serves as a project manager in our Punta Gorda office. His diverse background includes minor and major roadway design; limited access facilities including new facilities, ramps, interchanges, and design-build RFPs; drainage design for a multitude of projects including resurfacing, reconstruction, new alignments, and private developments; utility coordination; and public outreach programs.
Fun Fact: Drew also passes his time watching, and re-watching, Parks and Rec episodes, where he's found his newest life motto: "Give a man a fish and feed him for a day. Don't teach a man to fish…and feed yourself. He's a grown man. And fishing's not that hard." – Ron Swanson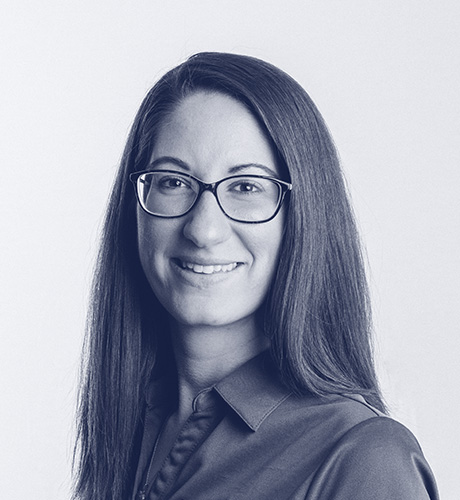 Laura Rossi
PE
Highway Group Leader
Laura Rossi
PE
Highway Group Leader
Laura brings a wealth of experience in roadway, stormwater, and stormsewer design. She is skilled in all aspects of geometric design, including vertical and horizontal alignments, rural and high-speed urban designs, temporary traffic control plans (TTCP), and signing and pavement markings. She also has experience with modeling stormsewer systems and the design of wet detention ponds, retention ponds, and floodplain compensation sites in compliance with Florida Department of Transportation (FDOT) criteria. In addition, Laura is experienced with conducting traffic impact statements for proposed developments.
Fun Fact: Laura unwinds by watching her favorite shows, Parks and Rec and The Office. Her most relatable quotes include:
"Guys love it when you can show them you're better than they are at something they love."
– Leslie Knope
"You know what they say, 'Fool me once, strike one, but fool me twice…strike three.'"
–Michael Scott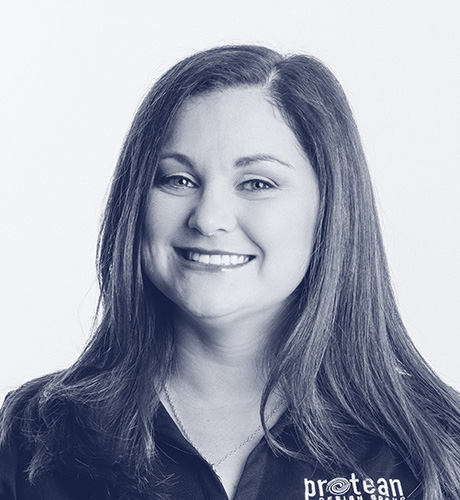 Anna Skeete
Director of Marketing
Anna Skeete
Director of Marketing
Anna has spent her entire career specializing in marketing and business development for the A/E/C industry. She is experienced in marketing communications, technical writing, public relations, special events coordination, and graphic design. Anna leads efforts to prepare useful public informational materials, including presentations, informational graphics and boards. She is responsible for firm-wide pursuits and proposal management, including responses to requests for proposals (RFPs)/letters of response (LORs), presentations, schedules, staff-hour estimates, marketing collateral, and research; and maintenance of our customer relationship management (CRM) and proposal-generating databases. She develops graphics for proposals, presentations, and brochures; crafts trade show exhibits and materials; coordinates special events, and creates marketing materials using traditional and electronic publishing techniques.
Fun Fact: Relevant to the industry, Anna's shocking fact is that she isn't married to an engineer! More exciting is that she only has 10 more states to visit before she can claim she's set foot in all 50 U.S. states.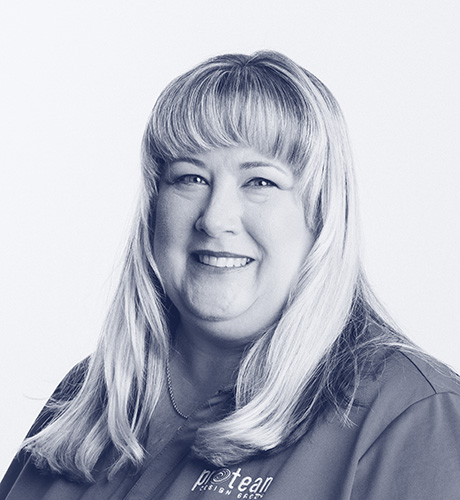 Sonya Howard
Accounting Group Manager
Sonya Howard
Accounting Group Manager
Sonya manages the day-to-day office accounting for the firm. She establishes and oversees the firm's financial status by developing and implementing systems for collecting, analyzing, verifying, and reporting financial information. Sonya supports the preparation of the firm's annual budget, scheduling expenditures, analyzing variances, and initiating corrective actions. She confirms financial status by monitoring revenue and expenses; coordinates the collection, consolidation, and evaluation of financial data; and prepares special reports for the Board of Directors. Sonya also assists project managers firm-wide with automated fee proposals (AFPs), certified payrolls, and weighting averages for project wins. She reviews all contracts and subcontracts for accuracy. She performs revenue adjustments and updates project budgets, as needed.

Sonya oversees the billing and accounts payable departments, directing staff and providing guidance on best practices for billing functions, such as distributing monthly billing reports and processing labor transfers. Sonya ensures that the team accurately processes invoices to clients. She works with account payable auditing invoices received from vendors and subconsultants. Sonya is responsible for payroll, taxes, annual audits, and filing sales tax.
Fun Fact: Every February, Sonya takes her two-week vacation to volunteer at the Osceola County fair.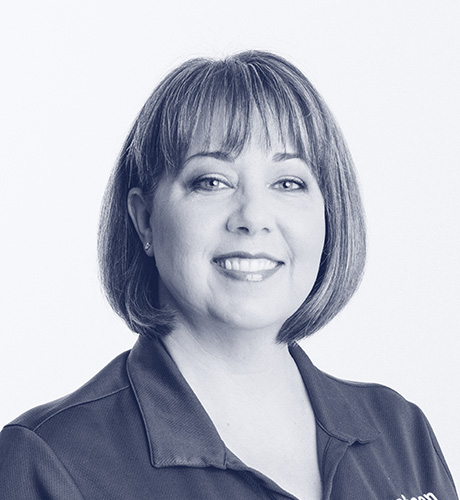 Kim Reed
Human Resources Group Manager
Kim Reed
Human Resources Group Manager
Kim oversees human resources at Protean; her primary responsibilities are all things "people," including recruiting the best in the business, helping them be successful by supporting their professional development, providing an A-class- benefits package, and rewarding peak performance while creating policies that support work-life balance.
Fun Fact: Kim spent several summers as a tour guide at SeaWorld in high school and college. She had to memorize everything from facts about every animal to all four types of grasses in the park and she can still remember most of it. It also provided her the opportunity to meet Burt Reynolds, Pee Wee Herman, Teddy Gentry, the bass player for Alabama, and several politicians and their families while providing VIP tours of the park.