We've racked up a few wins so far this year and want to celebrate the project managers and teams that made that possible!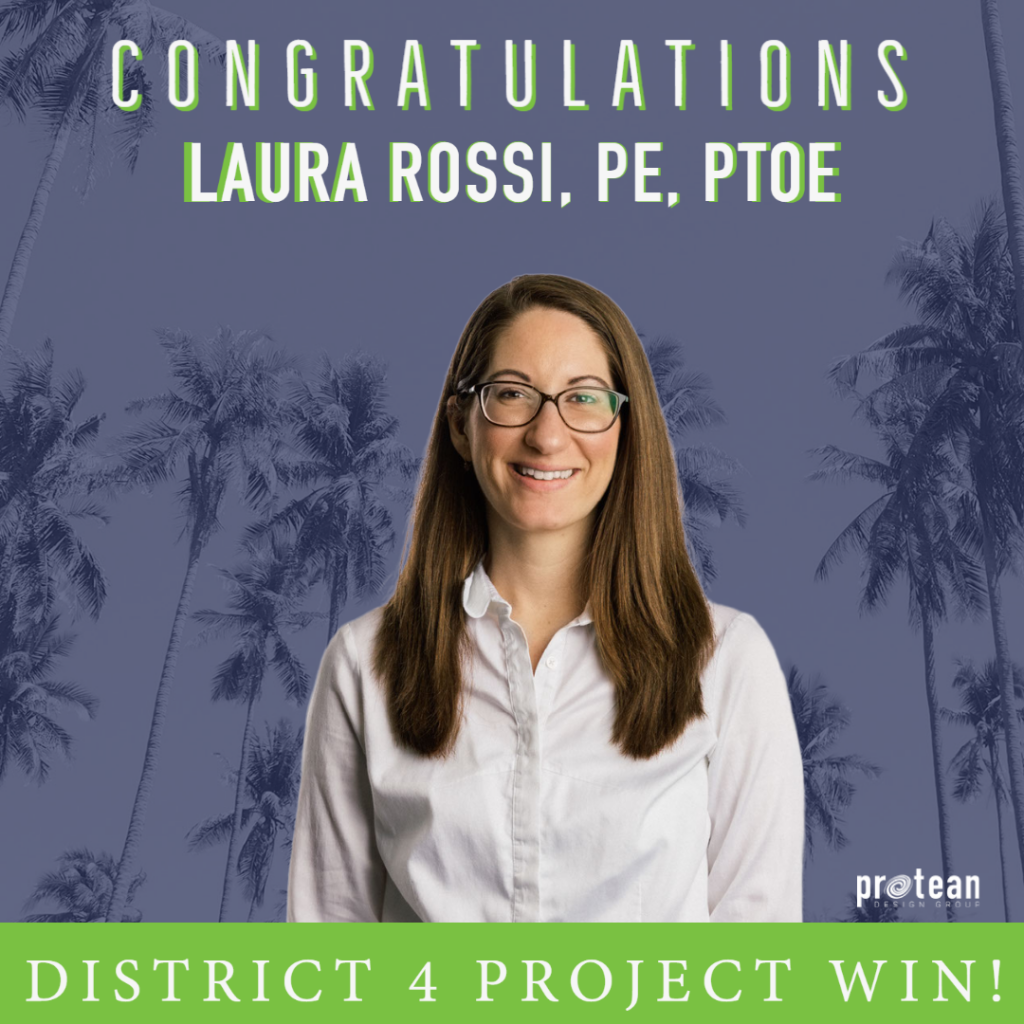 Our very own Laura Rossi, PE, PTOE, was the winning project manager for the FDOT District 4 SR 5/US 1 from SE Dixie Highway to SE Heritage Boulevard project. Laura and her Team secured our first win of 2023! Thanks to our subconsultant Teammates: DRMP, Inc., Keith & Associates, Inc., The Valerin Group, Inc., and Tierra South Florida, Inc.
Next up! David Reed, PE and Michelle Melo, PE secured the CFX SR 534 Simpson Road Extension Segment 2A project, supported by Inwood Consulting Engineers, Inc., Echo UES, Inc., and Geotechnical and Environmental Consultants, Inc.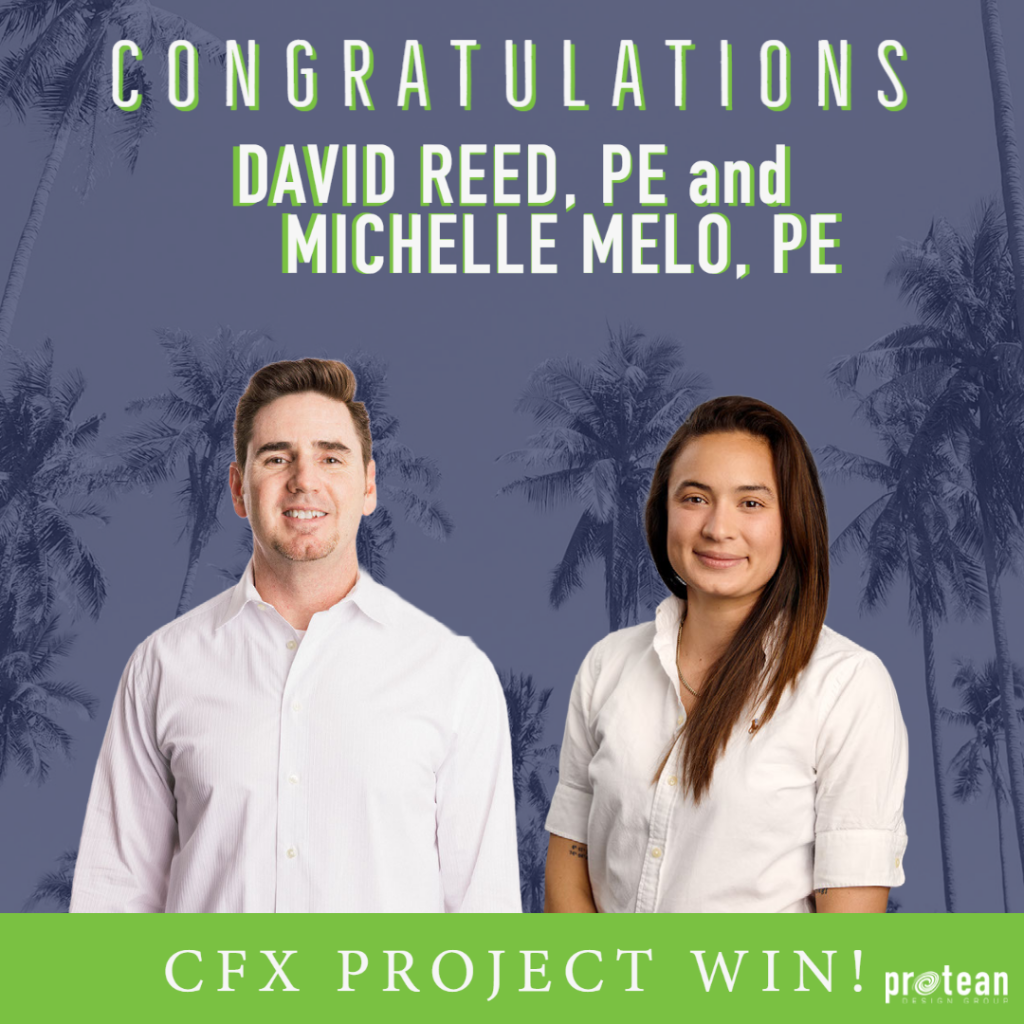 In FDOT District 3, Steven Tomkins, PE and Kelsea Patterson, PE secured the SR 292 from CR 293 to SR 292A project with teaming partners: Patel, Greene & Associates, LLC, Mott MacDonald, Snelgrove Surveying & Mapping, Inc., Southeastern Surveying and Mapping Corp., Environmental and Geotechnical Specialists, Inc., and Carpe Diem Community Solutions.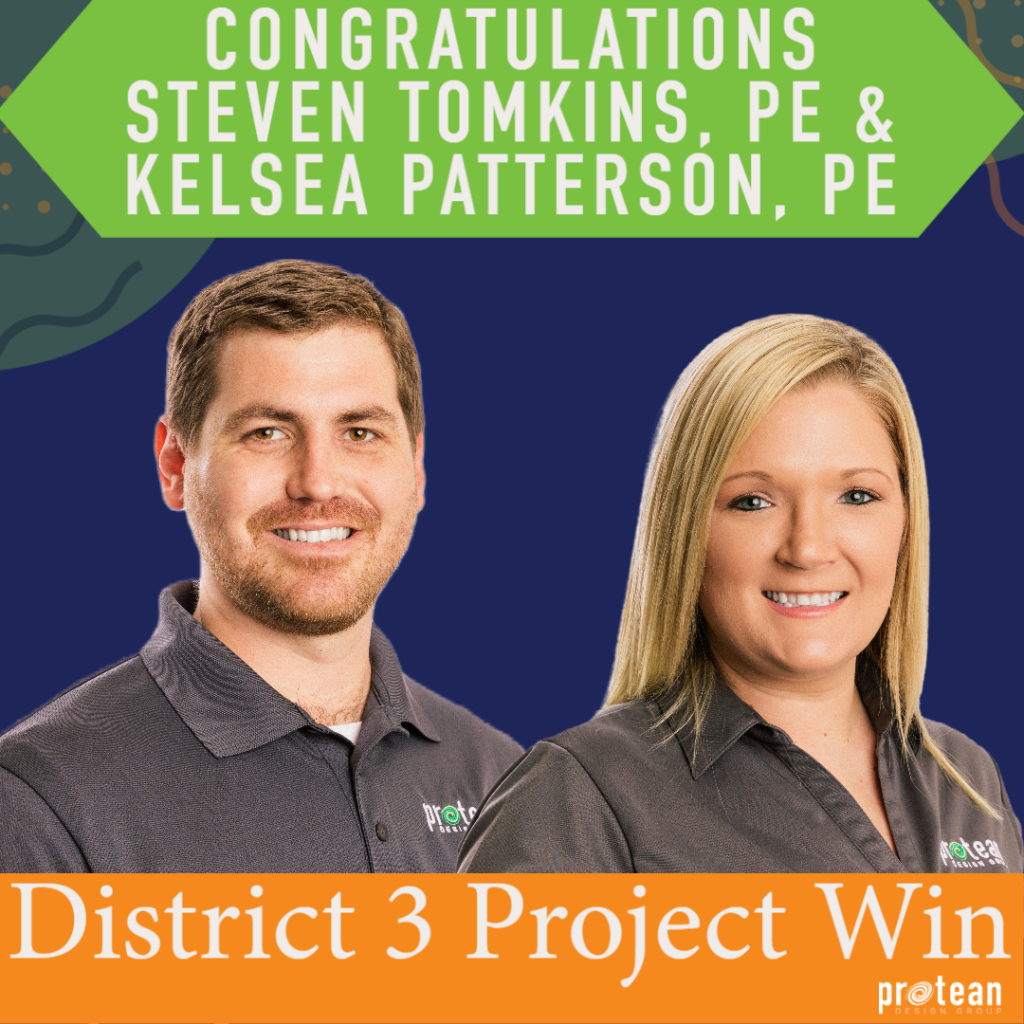 We're excited to deliver our Protean quality to these clients and grateful to our teaming partners for the support.